Baby Room ( 3 months - 2 Years old)
At Sunny Socks we have rooms to cater for children's individual development. Upstairs we have our baby room. This room accommodates 12 babies a day. We have a team of qualified practitioners caring for the babies on a daily basis throughout the week.
Each day the babies will go for walks or use the nursery gardens to explore the wonderful setting around them. We provide all in one suits for the babies and toddlers as well as pushchairs for those who need them.
To accommodate the varying needs of each child our facilities include a play area where the children are encouraged to explore and develop their sense of independence, within a supportive and safe environment. We have purpose built furniture allowing the babies and toddlers to freely access toys of their choice.
Throughout the room we create little spaces for the children to explore which change regularly. We have cosy corners, book corners, musical stations and messy play. In addition to these we have the baby gym. This popular piece of equipment encourages children of all abilities to safely navigate steps and a slide.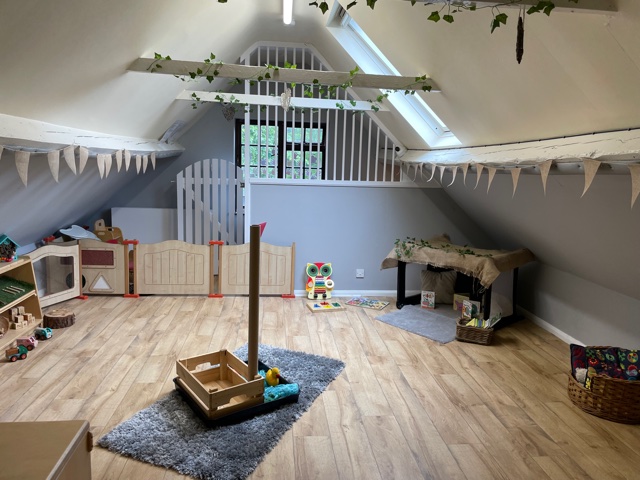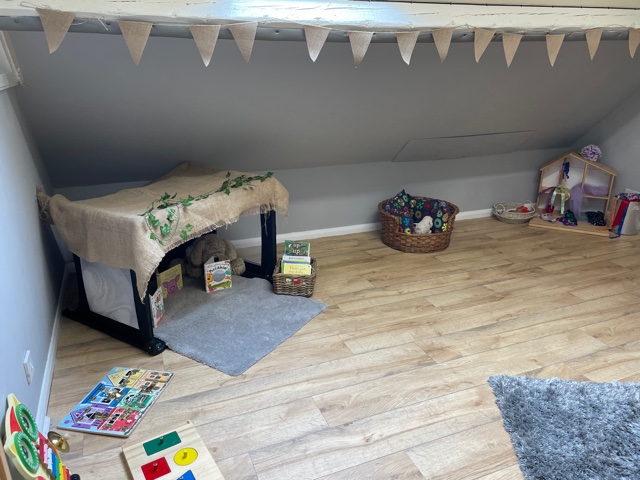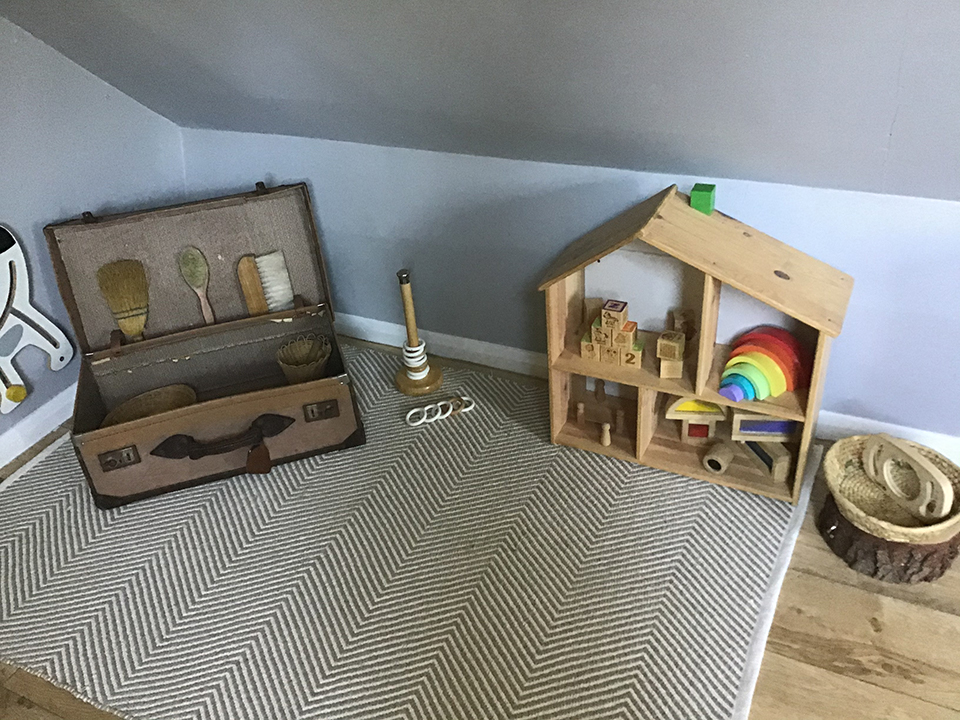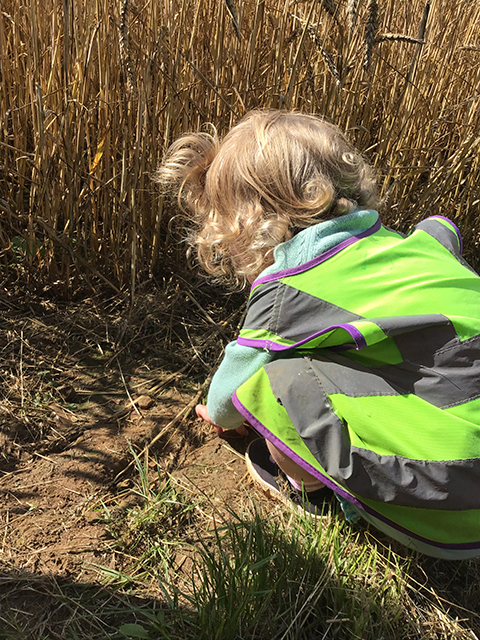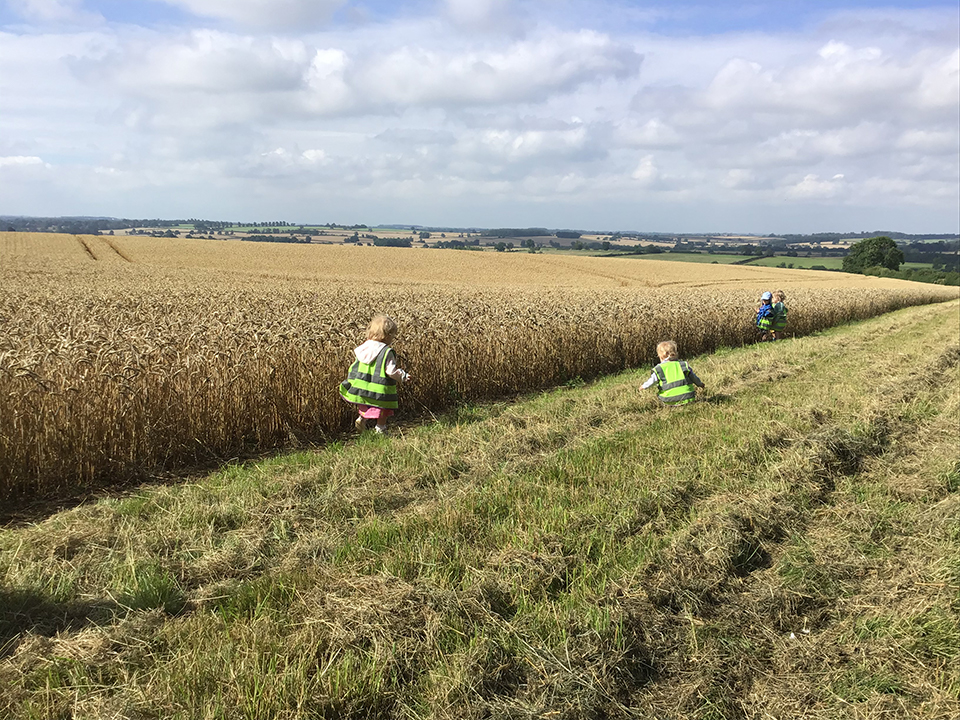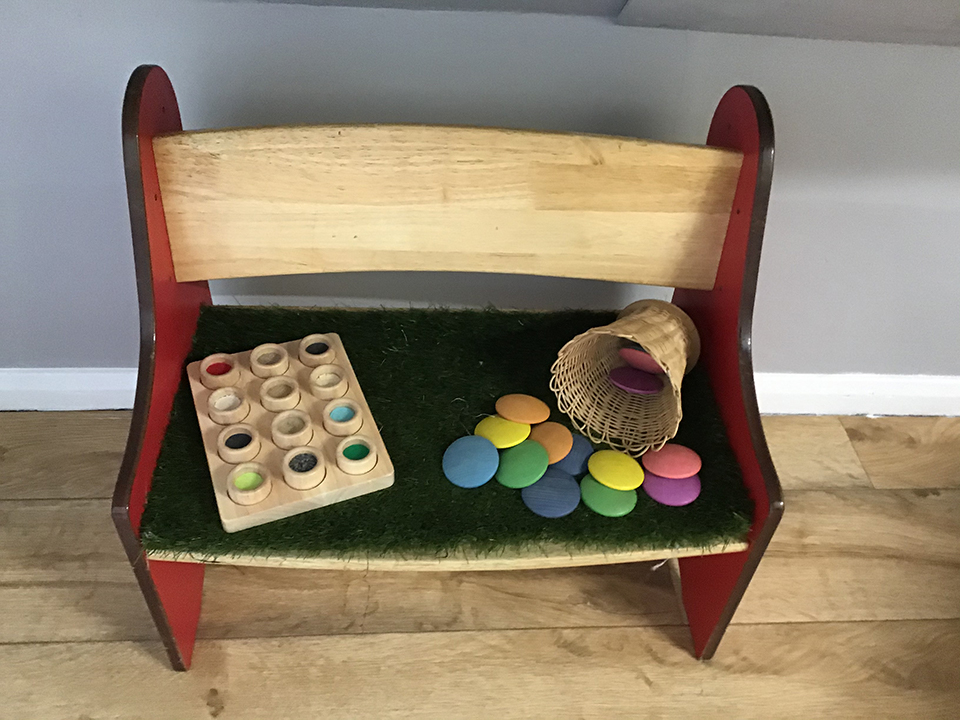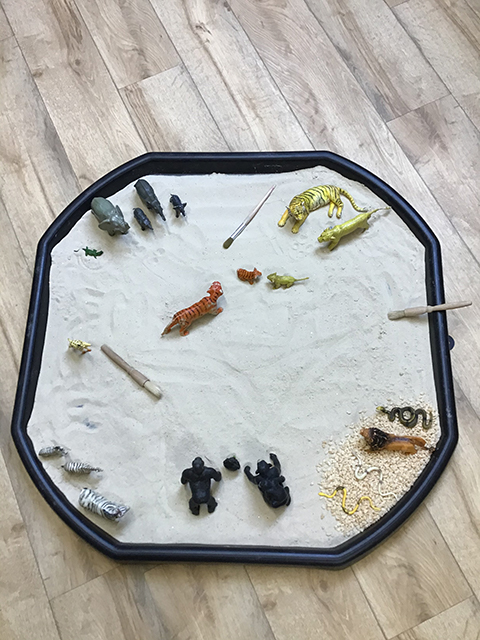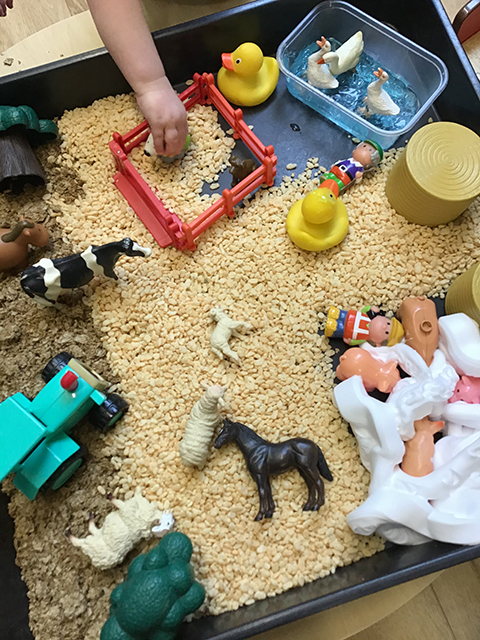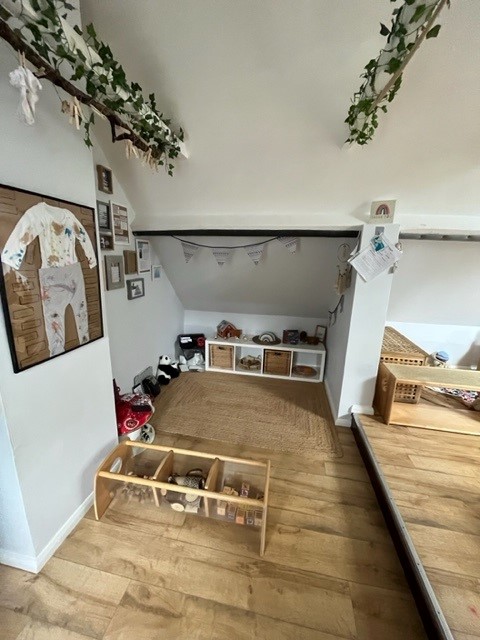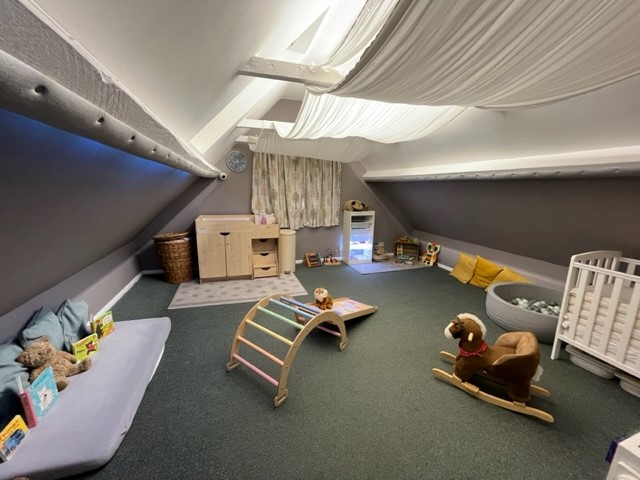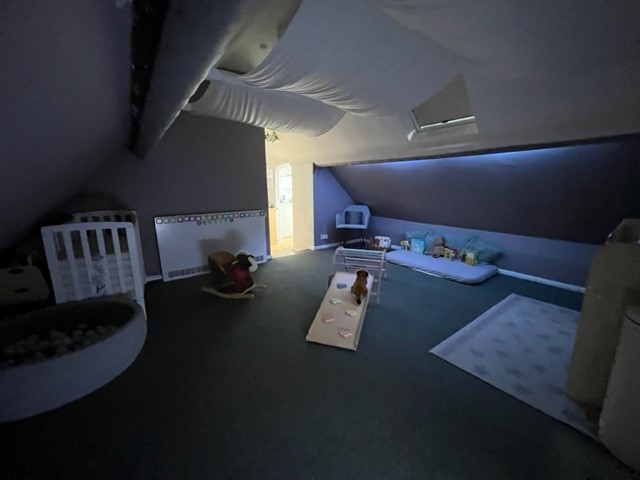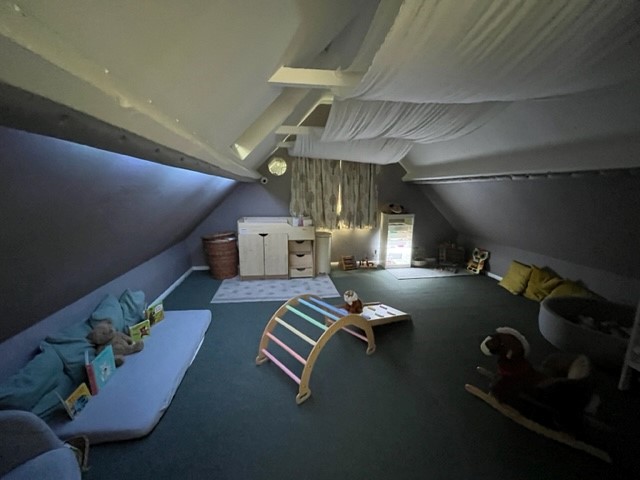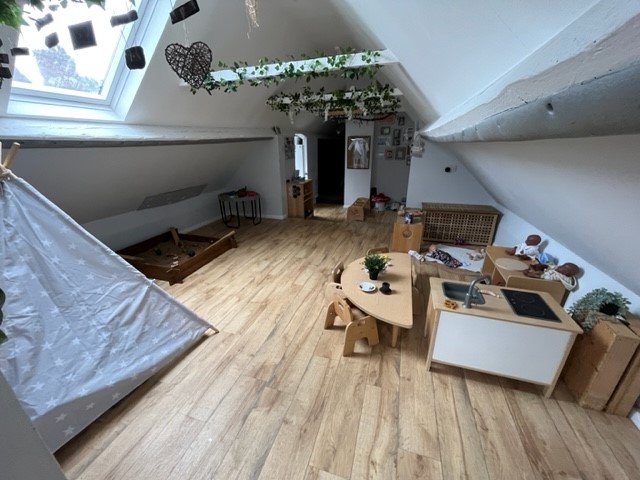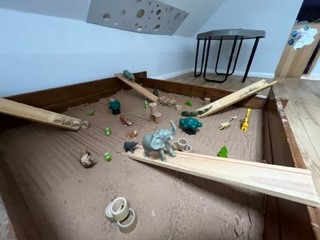 The Two's and Pre-School
The areas downstairs are split into groups.
Our rooms include two large play rooms, a cosy sensory room and large and bright craft room. We provide a stimulating and inviting environment with resources that are accessible and open ended. We also have a separate kitchen, toilets and nappy changing area.
We offer a variety of play experiences and encourage the children to build upon our ideas. Children can play independently, with peers or join in with adult led activities. Within our rooms we offer a variety of play based experiences that have links to the EYFS, examples of this are role play areas, maths and writing stations and loose parts play. We also have areas created to encourage calm play and reading.
The children have access to a huge garden that offers endless amounts of free play and exploration. As well as a an astro-turfed garden that can be accessed in all weather.
In the garden we have many opportunities to stimulate curiosity. We have an allotment, play house, water station, art easel, story area under the trees, climbing apparatus and swing and many little areas with mud kitchens that the children can play and create different ideas and explore with there peers.
At the back of the garden there is a paddock which houses some cows and chickens. The children are able to see this when passing to go on walks around the farm and countryside. Here the children can learn and talk about animals, plants and farm and machinery ensuring lots of fresh and and puddle jumping.
In each group we have 5 members of staff working throughout the week to deliver high quality care and education to all children,